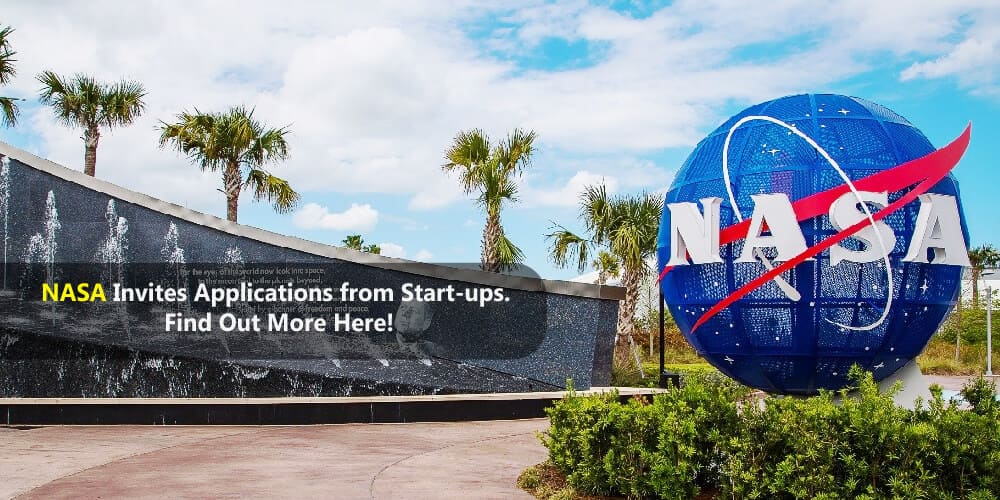 NASA Invites Applications from Start-ups. Find Out More Here!
What's happening within the closed realm of NASA has forever intrigued the common crowd worldwide. However, a recent announcement made by the US based space agency has allowed many throbbing entrepreneurs to realise their dreams and get a hang onto the world of NASA.
The agency recently invited applications from start-up companies to participate in its three-month pilot programme, where they will work on developing new technologies for the space. The primary focus of the programme would be working on technologies that can be used in space – including geospatial analytics, digital design coupled to advanced manufacturing, autonomous systems, and applied AI and machine learning.
The programme is co-sponsored by Jet Propulsion Laboratory (JPL), a unique national research facility carrying out crucial research missions on subjects such as robotic space and Earth science. The research centre was the one that had developed America's first Earth-orbiting science satellite, creating the first successful interplanetary spacecraft.
The programme is all set to kick-start on July 15, 2019.
In addition to that JPL also invited 15 tech start-ups who have been working in the aerospace sector to pitch their ideas. The event that happened on March 15, at JPL von Karman auditorium, gave each of the tech presenter 15 minutes to present their products and business plans.
Here are few significant business prospect pitches that were the highlights of the event:
A satellite-based electric propulsion system which is lighter and a lot more efficient than the current ones available in the market.
A drone surveillance network designed to function effectively underwater. The drone was nicknamed 'Swiss Army Knife of the sea".
The third was a gas station where future missions could fuel up and unload.
Conclusion
The motivation behind NASA taking up this kind of step is to assist newbies in developing their own technologies, for them to become a commercial success in the future. Tom Cwik, Manager of the Space Technology at JPL also stated that NASA too would like to be benefitted by collaborating with these start-ups.